The Abacus advantage.
Our highly-experienced team of engineers and support personnel have been supporting businesses like yours since 2001. We are responsive, dedicated and respectful of your needs and time. Our customer commitment: YOU CAN COUNT ON US!
Our Mission
It is the mission of Abacus to provide business owners and IT managers with related services and products that fulfill their current and future needs at the right price.  Our friendly, knowledgeable and professional engineers and support personnel help to educate and problem-solve for our customers while ensuring their systems add efficiencies to their business.
Our Values
Simply having a mission isn't enough, for it is the values we uphold in pursuit of our mission which allow us to be proud and confident of our work.
Customer Service | Quality | Responsibility | Proactive
Teamwork | Accountability | Integrity | Responsive
For the last 45 years Swemco's expertise in contract manufacturing has worked with customers to strategically reduce overhead resulting in dramatic cost savings and allowing them the added advantage of focusing on the core competence's of business that drive their success and profits. Aiding in our success the engineers at Abacus I.T. have kept our systems up and running for over 15 years now. From custom software applications, to server and network support, Abacus consistently provides reliable support while saving us both time and money.
- Richard S. – Manufacturing Industry
As a director of IT for educational facility I have been inundated with phone calls from companies that want to provide support especially in these economic, Abacus IT has stood apart from the other support organizations that we've used because of their personal service, because of their engagement with our solutions, because of their availability when we have a problem.
- Harry C. - Education Industry
Abacus did a great job getting the bank through a recent core conversion, IT audit/FDIC exam, keeping the network patched and up to date. They are very responsive and easy to work with.
- George N. - Banking Industry
Abacus, whether remotely or in person, has always done a great job. Calls are answered quickly and efficiently. The team at Abacus, like the name, can always be counted on!
- Frank Z. - Banking Industry
Abacus continues to provide our municipality with exceptional services. The staff at Abacus is very knowledgeable, dedicated and dependable. You're in the best hands with Abacus!
- Marie H. - Municipality
ProAbacus Care.
Fixed-Cost Business IT Support Plans
Help Desk
Our in-house team of knowledgeable support staff are just a phone call away.  Whether your issue can be resolved remotely or you need us to come on-site, you can count on us to keep you up and running with minimal impact to your business.
Managed Cybersecurity
Managed NGAV and EDR to keep your network and remote users free from ransomware, malware, and zero-day threats.
System Security Patching
Managed system and third-party security patching for multi-layered threat protection.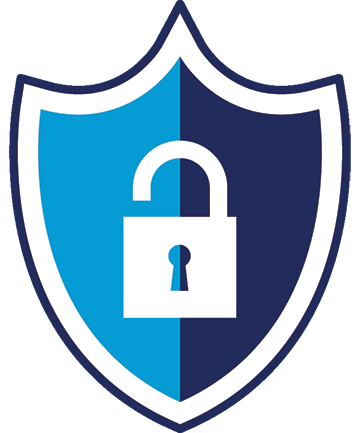 Network and System Monitoring
Proactive monitoring is a crucial aspect of network reliability.  We monitor your systems 24/7 and address issues before they have a chance to lead to costly down time.
Vulnerability Testing
Do you have vulnerabilities that you don't even know about?  We will perform vulnerability assessments and address any issues before they become a problem.
Strategic Planning
You'll have access to Abacus' team of consultants & engineers for special projects, technology reviews, long-term planning, and business process auditing.
SERVICES.
Whatever your IT needs, Abacus has got you covered.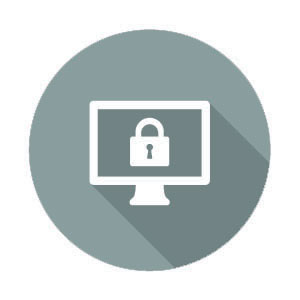 Cybersecurity
Protect your business with a multi-layered, comprehensive security plan from Abacus.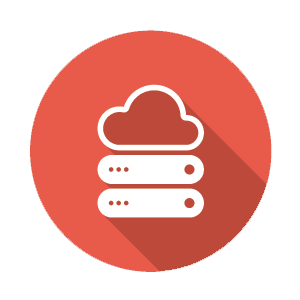 Backup & Disaster Recovery
Be prepared for the worst with a well executed backup and disaster recovery plan that keeps your down-time to a minimum.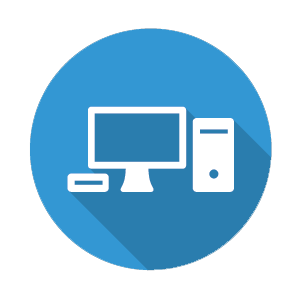 Procurement
From hardware and appliances to software and licensing, we've got everything you need.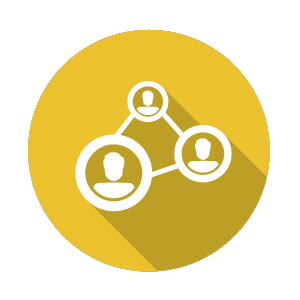 IT Consulting
Let our team of experts streamline your business processes and lead you through your next technology project.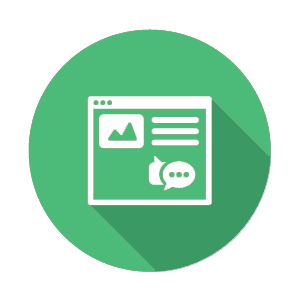 Managed Support
Ensure your business' IT systems are running smoothly, your users are supported, and everything s protected by hiring Abacus to be your IT department.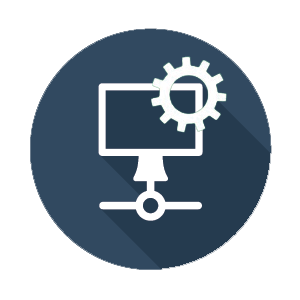 Systems Integration
Add efficiency to your business with custom integration and automation between your vital systems.
Analytics & Reporting
Business Analytics
Centralized Reports
Custom Reporting Solutions
Dashboard Tools
Enhanced Reports
Productivity Tools
Software/Apps
Accounting Software
E-commerce
Custom Software Development
Fulfillment
Inventory Management
Manufacturing Software
Office Suite
Point of Sale
Retail Management
Hosted Services
Email Archive
Email Hosting
Hosted Phone PBX
Managed Services
Server
Spam Filtering
VOIP
Workstation
Website
Cybersecurity
Endpoint Detection & Response (EDR)
Intrusion Detection System (IDS)
Internal Monitoring
Network Monitoring
Penetration Testing
Risk Assessment
ABOUT US
Abacus offers client partners a comprehensive suite of services and programs that enhance business productivity and ensure that your company maintains optimal efficiency across all systems. In addition to a wide range of customized IT solutions, Abacus is a managed service provider offering customers an extensive suite of business IT support services ranging from break/fix and project work to fixed-budget all-in-one support contracts.